`` If you can't feed a hundred people than just feed one. `` – Mother Teresa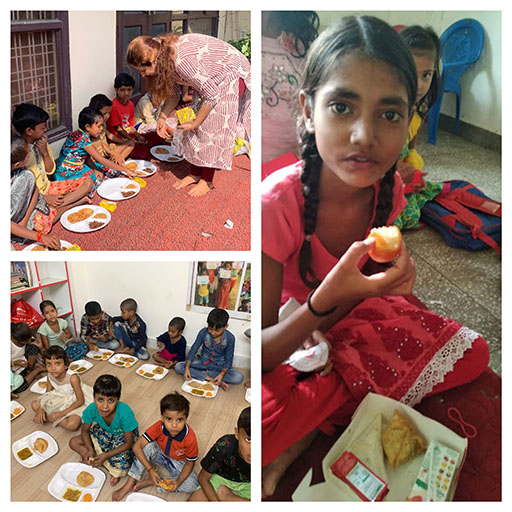 Through Annapatra, YATAN provides wholesome meals to give nourishment and motivation to underprivileged children. It is our endeavor to reach out to every child at the grass root level of society.
Yatan also gives monthly rations to people from marginalized families during Covid.
The pandemic has created the worst of the humanitarian crises and has left a huge impact on everyone, particularly families from underserved communities. YATAN NGO helped 10,000 families in Delhi and NCR by providing cooked food and dry ration.
Yatan NGO is The Best Ngo That Works For The Rights Of Children In India. Donate Now! Your Rs.800/Month Can Transform The Lives Of children. Donate Online! Tax Exemption Under 80G. Active For 5 Years. Present in 3 states. India's Biggest NGO.
As per the Indian Income Tax Department's rules, a donor is required to add their address and PAN number in case they wish to receive the 80G tax-exemption certificate
Yatan organises health awareness camps on a regular basis for women and children.
Yatan conducted dental camps, covid awareness, the Rubella vaccine, and many camps for children and women.
Yatan arranged covid awareness camps and distributed masks and sanitizers to the needy peoples. Yatan even helped Municipal Cooperation of Gurugram by providing sanitizers and masks for MCG workers.